About Ariki Seed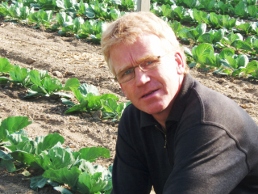 Ariki Seed has been producing hybrid vegetable seed and stock seed since 1997, and has been privileged to build up a strong network of quality growers and specialised contractors around the country.
The founder of Ariki Seed, Arjen Buter, has a wealth of international seed production experience which stretches across Europe, India, Chile, China, and the USA.
Ariki is a traditional Māori word used for integrity and quality. Originally the word was used in in relation to the chief of a tribe, whose role was guardianship over the people, and to work with integrity to protect the prosperity, the land, and the culture of the people.
Ariki Seed strives for the same goals and values for our company.
Our mission is to be producers of the highest quality vegetable seeds while acting with integrity and honesty to honour our customers, contract growers, staff, land and crops we work with.
We are always happy to answer questions and talk with our customers, so please don't hesitate to give us a call.
© Copyright 2011 Ariki Seed Ltd.
Website designed & developed by
Brush Technology